Creative Industries
International expansion drives faster, stronger growth.  By diversifying revenues and opening up your business to a global customer base, it will drive innovation, expose you to global opportunities and potential new customers.
Did you know?
The creative industries are fuelling the economy, this sector accounts for 3% of the world's Gross Value Added (GVA), 1% of the world's active population and year on year expediential growth.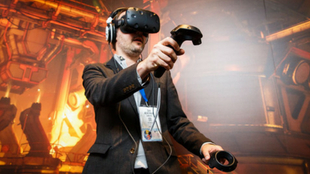 Are you ready to Go to Grow?
For your creative company to qualify for the Mayor's International Business Programme, it must be able to demonstrate steady growth with active projects internationally…
The company must have a minimum of 7 employees, however in certain cases there are exceptions.  
Your company may be in one of these sectors, but this is not an exclusive list - we are looking for companies that are creative at the heart of what they do:
Advertising
Marketing
Design
Fashion
Film
Music
TV
Radio
Gaming
AR and VR