Meet the Mentor: Allyson Stewart-Allen
Looking to expand to the US? Allyson runs through the best strategies to develop fruitful and long-lasting relationships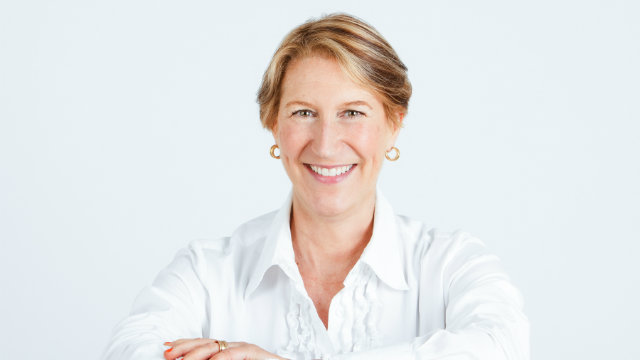 Allyson Stewart-Allen is an international marketing expert and the Chief Executive of International Marketing Partners.  A Californian based in Europe for over 25 years, she has helped a wide range of businesses from across the globe to enter and expand in the US. 
Having first moved to the UK in 1988 as a senior consultant with PA Consulting Group, she founded International Marketing Partners in 1991 on the back of having worked in three large international consulting firms (Price Waterhouse, PA Consulting Group, Hay Management Consultants). 
"I wanted to do more international work, which was the reason I moved to London in the first place.  Finding the first client was not so easy, but hard work and the satisfaction of controlling my destiny kept me at it.  I've not looked back since!" 
Allyson has advised more than 200 businesses in 26 countries including Aegis, BAE Systems, Burberry, Cadbury, Coach, HSBC, Lufthansa, NBC Universal, SAB Miller and Shell. 
"The best part has been that, although the companies I've worked with are from a broad range of sectors and sizes, all have some common challenges when growing in America, whether it's because of the US business culture, the scale of that economy or the mindset of success there." 
Her advice for companies looking to expand to the US is as follows: 
Don't be fooled into thinking the US is the UK with a different accent.
"A lot of companies I come across think the US still has British DNA, which it really doesn't." 
Allyson explains that there are many differences between the two continents. You only need look at the language. American English is a very explicit and functional language that has evolved to accommodate the waves of immigrants who would never be productive if the subtleties and multi-level meanings of British English were spoken or written.  
"This "what you see is what you get" (WYSIWYG) approach is fast - and that's another characteristic of US business as speed is highly-prized.  Our expression "the early bird gets the worm" is evidence of this, as is our action orientation – it's better to participate than be an observer." 
She also points out that, in the US, an entrepreneur is given credit for their idea or initiative. If the entrepreneur makes mistakes or bad decisions, they start to lose that credit. 
"In the UK, it's the opposite: you must earn credit and start with a zero balance." 
Make the US part of your overall business plan, rather than treating it as an experiment 
"So many UK companies find US expansion daunting because they don't go into it assuming it will work; they assume it will NOT work." 
During her many years of consulting, Allyson has seen a number of companies simply dipping their toe into the water in the US. She explains that it's hardly surprising these experiments have failed; they have of course lacked the proper resources (talent, cash, time, infrastructure, knowledge) to ensure a successful expansion. 
"What's important is that the international expansion has been planned and is made part of your strategy rather than a small, risk-managed experiment.  By planning for success, you'll achieve it." 
Choose your market entry point carefully
The US economy is vast and Allyson therefore advises companies to have laser-like focus on a city or region and target customer group to start with. 
"There really are 5 regions - Northwest, Southwest, Midwest, Northeast, Southeast - all of which are stylistically different but at the 30,000 foot level, we have the same view of what makes for a good business relationship."  
For a company to decide where they should focus first, they need to determine: 
Where their target customers or clients are located

Where their suppliers are

Where their potential employees are based 
"There's no 'one size fits all' answer on this." 
Build long-lasting and profitable relationships 
"The UK is perceived as very far away.  By going often, you remind your clients and colleagues that you're interested, reachable and accessible." 
Long-lasting and profitable relationships are the key to a company's success. For the US market, Allyson recommends being proactive, offering ideas and solutions rather than waiting to be asked. Perhaps rather counter intuitively for us Brits, she also suggests saying "yes" and worrying later how you'll make that commitment work. 
"You want to be seen as being easy to work with." 
When it comes to building a team in the US, Allyson recommends going throughnetworks such as the British American Chamber of Commerce or a US trade association. However, due to the nature of US employment law, whereby companies do not have to pay severance or redundancy in the same way or to the same extent as is required in the UK and the EU, earning and keeping loyalty amongst employees can be difficult. 
Allyson also suggests raising the awareness of American employees about the UK would be a very good idea. "Americans aren't famous for their grasp of world geography and may not fully appreciate quite how things work in the UK and the extent of the differences versus the US. Educating your US teams and colleagues about these differences will prove a good return on your time investment."
Keen to learn more about Allyson's experiences?  You can put your questions directly to her in our live Twitter Q&A on 19th May at 11am BST.
@museofmarketing @gotogrow_london #meetthementor