Case Study: Early Metrics
Cohort member Early Metrics is entering the German market by sending their CEO in market.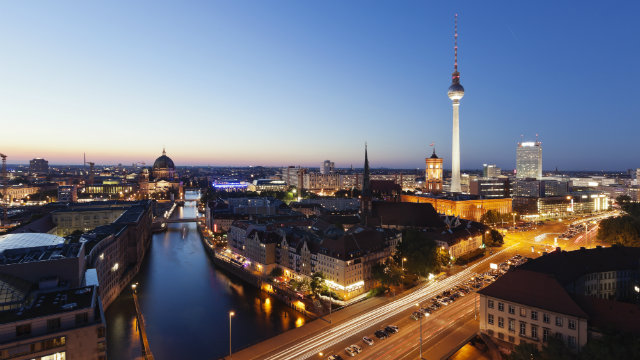 The company 
Early Metrics is a world first: a rating agency for start-ups and innovative SMEs. The firm provides ratings of tech ventures across Europe, assessing their growth potential by analysing key non-financial measures. 
This helps start-ups to establish credibility. And it gives potential corporate customers, investors and partners an impartial view of their strengths, weaknesses and growth prospects. 
Ratings are free for the start-ups, which eliminates any conflict of interest, and establishes Early Metrics as a true independent third party. 
Access the Routes to Market Report
Read the full report >>
International expansion  
A unique offering, Early Metrics experienced strong demand at home in France. Just two years after inception, the firm was working with 60% of the CAC 40, Paris' equivalent to the FTSE 100. 
It also discovered an appetite for its service abroad, and initially expanded its operation to the UK. Then from its London base, it saw an opportunity to enter the German market. 
Route to market: sending staff abroad  
Rather than hiring a local representative, the company understood the importance of having the face of the company represent Early Metrics in Germany. The move has been spearheaded by one of the founders of the business, CEO Sébastien Paillet. 
"Sébastien's presence on the ground in Germany gives us firepower," says Soline Kauffmann-Tourkestansky, Head of Ecosystem at Early Metrics. 
Potential clients like to deal with the person who knows the business best. And there are other benefits. As co-founder, Sébastien carries the company vision with him. He can make fast decisions without having to constantly revert back to HQ. And knowing the company's culture, skills requirements and long-term goals, he can make the right local appointments. 
"I've no doubt we'll be taking advantage of the Mayor's trade missions as we look to expand the business further afield."
Soline Kauffmann-Tourkestansky, Early Metrics
Programme support  
As part of its launch activity in Germany, Early Metrics joined a trade mission to Berlin on the Mayor's International Business Programme. 
The visit brokered introductions to public bodies similar to the Mayor of London within Germany, which could provide practical support at a local level. 
What's more, being part of a Mayor of London delegation helped raise Early Metrics' brand profile in the German market. 
"Mayor of London trade missions attract a lot of media attention, which is helpful when you're looking to establish your brand," says Soline. 
A Meet the Corporates event organised by London & Partners gave Sébastien access to senior-level corporate decision-makers, to whom he could introduce the Early Metrics proposition. 
"Entering a new market means identifying the right people to talk to, and getting in front of them to sell your product," Soline explains. "The Meet the Corporates session did this for us. It brought them to us, all in one room, saving us the initial legwork." 
Being part of the Programme has also given Early Metrics a network of like-minded entrepreneurs, who have taken their own ventures from start-ups to established, international businesses. "Their market insight, and the exchange of information we've had with them, has been invaluable," Soline points out. 
Looking forward  
In addition to its presence in Germany, the UK and France, Early Metrics also operates in Israel. The company now has Asia in its sights. 
Soline expects to continue to draw on London & Partners' support in these ventures. She says: "I've no doubt we'll be taking advantage of the Mayor's trade missions as we look to expand the business further afield."
Access the Routes to Market Report
Read the full report >>