Case Study: Solutionpath
Cohort member Solutionpath has entered the Australian market by becoming part of HP Enterprises' supply chain.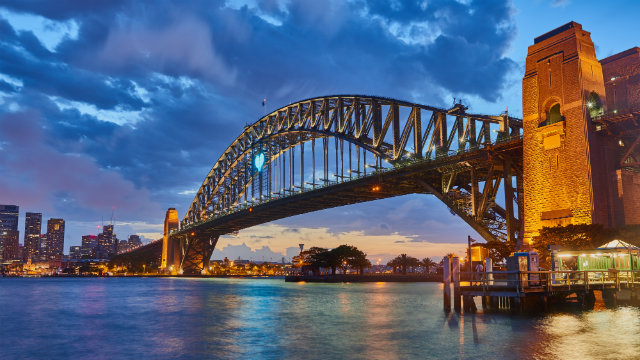 The company
Solutionpath offers a sophisticated student engagement analytics solution, StREAM, aimed at the higher education sector.
StREAM gathers and mines extensive data on student behaviour, forecasts attainment outcomes, and identifies students at risk of early withdrawal from their studies.
The results help institutions to plan engagements and interventions, and optimise the deployment of their tutor and student support resources, ensuring students get the personalised support they need. This enhances their learning outcomes, as well as their University experience.
International expansion
Having achieved impressive results in the UK – initially at Nottingham Trent University (NTU) – StREAM soon attracted overseas attention.
Compatibility of language, culture and academic systems made Australia and New Zealand natural targets for overseas growth at Solutionpath. Then the doors really opened in Australia: NTU's head of IT was headhunted by Sydney University, thanks in part to the successes he'd achieved at NTU using the power of StREAM. 
Route to market: corporate supply chain
The market opportunity in Australia brought about a natural progression of Solutionpath's relationship with Hewlett Packard Enterprise (HPE). 
The firm's parent company, DTP, already had a long-term partnership with HPE, which resells StREAM as part of its higher education portfolio. This was easily replicated in Australia, where HPE now recommends StREAM to the universities it works with.
"Becoming part of HPE's Australian supply chain saved us time, effort and resource compared to setting up in-market," explains Solutionpath chief executive Howard Hall. "It also did away with many of the compliance headaches of an overseas operation."
And for HPE, using an existing supplier in overseas markets is simple and cost-effective. "We're already part of their current proposition, so it's a win-win for HPE in new regions," says Howard.
"We'll no doubt call on the Mayor's International Business Programme, for access to that pool of knowledge that's proved so useful to us in the US and Europe"
Howard Hall, Solutionpath
Programme support
Following its success down under, Solutionpath has been scoping the US and European markets, and is planning its US launch at the time of writing.
The Mayor's International Business Programme has provided a wealth of international experience and expertise to support the firm's foreign expansion plans. 
"The programme's support has given us real confidence," Howard points out. "And being associated with the Mayor of London encourages people to engage with us. It grabs attention and opens doors."
London & Partners introduced Solutionpath to mentors in the US, and experts on the technicalities and legalities of setting up stateside. "Access to their knowledge, contacts and market data has been extremely helpful," says Howard. 
The firm also attended a Meet the Corporate event hosted by IBM, and helped co-ordinate one with HPE for other Programme members.
"These events help us understand what corporates like IBM look for in suppliers and partners, and what they want from tech start-ups," Howard explains.
Looking forward
Scandinavia is next on Solutionpath's list. The firm plans to enter the Danish market initially, via a local corporate IT reseller, introduced by HPE. 
Howard knows who to turn to come the time. "We'll no doubt call on the Mayor's International Business Programme, for access to that pool of knowledge that's proved so useful to us in the US and Europe."