Case Study: Takumi
Cohort member Takumi has entered the US market by opening an office in New York and hiring local representatives.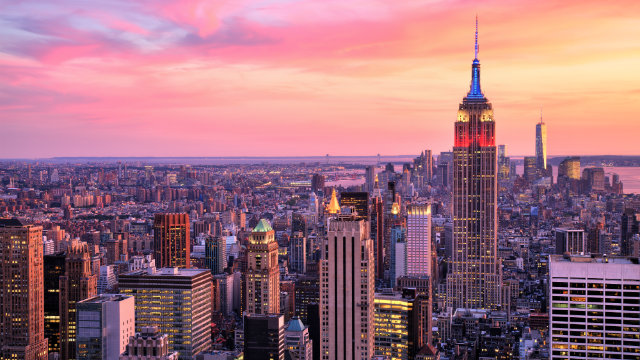 The company 
Takumi has a unique proposition in social media marketing. The company delivers influencer-led Instagram campaigns for brands. 
Its app connects a community of around 20,000 influential Instagram users with brands seeking ambassadors for their marketing campaigns. The community's influencers have at least 1,000 followers, and are experts in their chosen fields –everything from fashion to extreme sports. 
International expansion  
A London-based start-up, Takumi had global growth ambitions from the outset. Once its community reached critical mass, the company took its offering to Germany. Then came the jewel in the crown: the US.
"We always had the American market in our sights," says CEO Mats Stigzelius. "It's the world's largest advertising market, but one where nobody offers what we do in term of social media micro-influencer campaigns – particularly on Instagram.
Route to market: local hires  
Given its business model, Takumi knew two things would be critical when entering foreign markets. Firstly, an instinctive understanding of the nuances of the local market. And secondly, on-the-ground relationships with major advertising agencies. 
"We couldn't expect our guys in London to have that local knowledge," Mats points out. 
As such, the company hired local representatives to get established stateside – and was soon hiring a new team member every month for its New York office. 
To find the right local talent, Takumi uses two recruitment firms, one in London and one in New York. 
The recruiters source candidates with the right skills and experience, and Takumi's Sales Directors explore their abilities in more depth at a first interview. One of the senior management team then takes the second interview when visiting New York (which happens every few weeks). 
"We invest heavily in the interview process, to hire people with not just strong local market experience, but also the right cultural fit," says Mats 
"Working with the Mayor's International Business Programme demystified the process of entering a foreign market for us"
Mats Stigzelius, Takumi
Programme support  
Takumi made full use of the support available through the Mayor's International Business Programme. "The key to getting value from the programme is putting the effort in," says Mats. 
One of the co-founders joined a trade mission to New York and Chicago arranged by London & Partners. He went to several Meet the Mentor sessions, and a Meet the Corporate event with ad giant WPP. The programme also introduced him to potential investors. 
"This gave us a strong early sense of the market potential for our service in the US," Mats explains. "Not to mention some really important contacts." 
A breakthrough for Takumi was being introduced to a legal mentor with expertise in helping UK tech start-ups enter the US. He was able to smooth the technical process of US incorporation, and introduce local banking and accounting contacts. 
Another important factor was access to advice on whether to seek UK or US funding for its American venture. It was clear from the advice received from London & Partners' mentors that raising US funding would be a challenge, until Takumi had a more established presence there. 
Looking forward  
Next on Takumi's horizon is France, a market the firm plans to enter during summer 2017. Mats fully intends to call on London & Partners' support once again. 
"It'll be our first port of call," he says. "We've found every event we've been to valuable. 
"Working with the Mayor's International Business Programme demystified the process of entering a foreign market for us," he explains. "It helped us realise that, while it's a major undertaking, it's easier, and not as scary, as you think."