EdTech International Visit to San Diego & San Francisco
Key takeaways from the EdTech Visit to the West Coast, run in conjunction with EdTech UK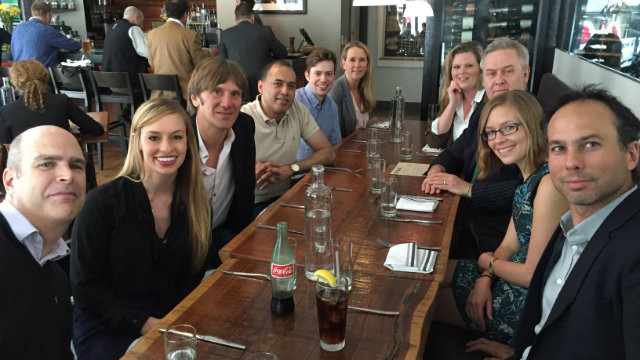 On 18th April, a group of London-based Edtech companies entered the Manchester Grand Hyatt in San Diego to attend the 2016 ASU GSV Summit – the "Must-Attend Event for Education Technology Investors" according to the New York Times. They were visiting the West Coast as part of a multi-market visit to San Diego and San Francisco run by The Mayor's International Business Programme and EdTech UK.
The companies who joined the mission were:
Blackbullion
Busuu
Curiscope
Digital Assess
Educational App Store
Future Learn
Gojimo
Pobble
Proversity
RefMe
TeachPitch
Whizz Education
The US is a key market for EdTech given that 1 in 5 American high school students can't read and only 32% of US high school students are proficient in math. According to Michael Moe, Co-Founder at GSV, if this figure rose to 49% to match that of Canada, the US economy could expect 1% GDP growth each year.
As well as joining the ASU GSV summit, our London-based Edtech companies also had the chance to attend a networking event in San Francisco aimed at educators, entrepreneurs and partner organisations, a Blippar-hosted Education Leaders Roundtable, a mentoring masterclass with US & UK entrepreneurs including Sam Chaudhary of ClassDojo, Adriana Gascoigne of Girls in Tech and Andrew Sutherland of Quizlet. A VIP Reception with Priya Guha, British Consul General for San Francisco and a tour of Facebook HQ were among the other highlights of the visit.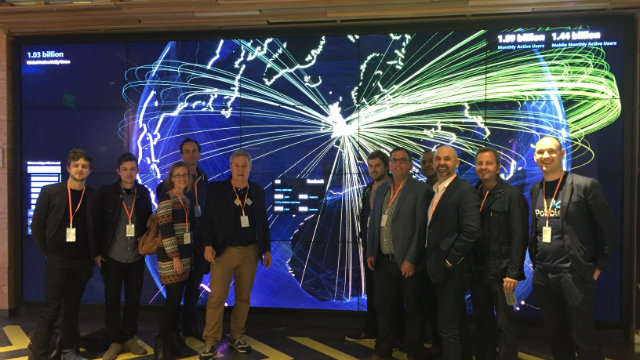 Back on British soil, we caught up with some of the participating companies to understand what they had achieved on the trip:
"The highlight of the trip has to be meeting the founders at Class Dojo; it was incredibly useful to hear them speak about their experience of getting funding, scaling up, and the balance between scale and sustainability," explained Kathryn Skelton, Head of Strategy & Insight, Future Learn.
For Pobble, the highlight was the ASU GSV Summit. "ASU-GSV was excellent. The opportunity to network with so many investors, companies, partners etc. all related to edtech was valuable," said Jon Smith, CEO& Co-Founder.
Educational App Store's Founder & CEO, Justin Smith explained the value of attending an international visit such as this one. "We were able to cultivate an extended network of contacts, cementing relationships through face to face discussions, and gained a significant insight into the Edtech sector in the US, as well as brand exposure."
Kathryn Skelton added: "it was a great chance to meet, learn from and swap stories with other Edtech companies based in London. As this sector grows, we should all be looking for opportunities to support and complement each other in taking our stories to the world."
For information on upcoming visits, please click here.