Female Founders International Visit: Day 0
Janet Coyle, who leads the Female Founder Mission to Silicon Valley this week together with Priya Guha of the British Consulate General in San Francisco, ponders on the benefits of taking an all-female delegation to Silicon Valley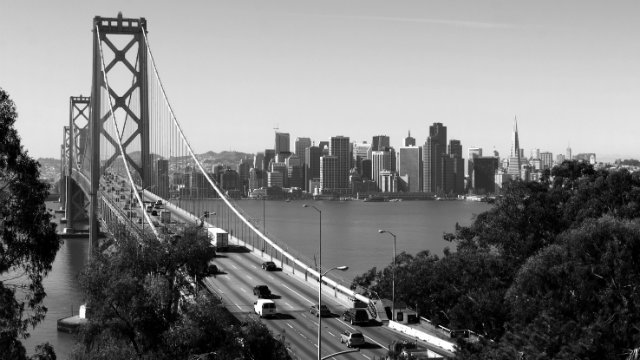 As I sit on the flight on route to San Francisco I have time to reflect a little on the purpose of selecting 15 female entrepreneurs to join myself and Priya Guha in San Francisco and Silicon Valley this week to take part in round table discussions with some of the leading entrepreneurs, investors and influencers in the Bay area. 
All our other International Trade Visits are for men and women so why focus on only women for this one?
In the lead up to this visit I talked to those who took part in a similar trip in September 2014 such as Bethany Koby (Techwillsaveus), Debbie Wosskow (lovehomeswap) and Jenny Griffiths (Snapfashion). They all encouraged me to arrange another one given the impact they had had from their visit. 
A Unique Proposition
One of the Founders on the previous trip, Jess Butcher (Blippar) offered to come out again as a mentor as she recognised the value of the programme and was keen to help our next wave of female entrepreneurs make the most of their trip.  According to Jess this programme is unique and enables the women CEOs to build confidence and believe that they can truly compete on the world stage. 
An opportunity to meet female entrepreneurs who have been there and done it
The women leaders they will meet on this trip have successfully founded and scaled global businesses and are keen to share their insights with our entrepreneurs and connect them into powerful networks.  People like Julie Hanna, an entrepreneur, investor and advisor, as well as Executive Chair of the Board at Kiva, Julia Hartz, Founder and CEO of Eventbrite, Xochi Birch (Bebo, Monkey Inferno and the Battery) and women in key leadership roles in the large tech giants such as Google, Facebook, LInkedin and Uber will offer tools and ideas to help them grow their businesses.  Some of our entrepreneurs are also keen to engage with the investors we have lined up and learn about accessing finance on the other side of the pond.
There are many fantastic programmes for female entrepreneurs in London including the TLA Women in Tech group, Fin4fem, Women4Technology, Stemettes, Campus London's women in tech breakfasts, plus many more.  If we can continue to select those that are scaling companies the fastest from this ecosystem and offer them a global platform through gotogrow.london then I am confident that we can collectively help more female CEOs to become world beaters.
Find out more about the female founders attending this year's international trade visit >>