How can combining the cultures of London and Silicon Valley lead to the next Unicorn?
UnderTheDoormat founder and CEO Merilee Karr joined our Female Founders Trade Mission to Silicon Valley. Here, she writes about how London and Silicon Valley can learn from each other and work together to grow companies internationally.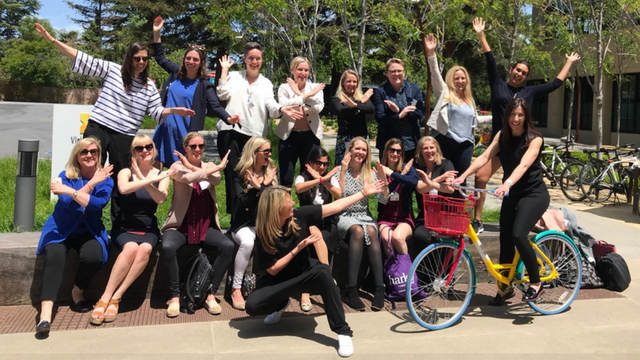 As one of 15 Female Founders on the Mayor's International Business Programme mission to Silicon Valley I was inspired by incredible entrepreneurs who aspired to believe in the impossible and made it real.  If it isn't a billion-dollar idea, you aren't thinking big enough – and you can change the world one business idea at a time.
This trade mission has also inspired me reflect on how starting in London has helped us get this far, and how the combination of the two cultures is, perhaps, the greatest opportunity for entrepreneurs.
So, what is it about London, that when combined with the investment and aspiration of the Valley, could lead us to the next unicorns?
 
Start-up ecosystem
London's incredible ecosystem gave us the foundations to build fantastic businesses and gave our scale ups the potential to come on this trade mission. Britain is one of the best places to set up a business and Silicon Valley could learn from this: the UK is a global leader in equity crowdfunding; the innovative SEIS tax policy supports innovative start-ups; and initiatives such as the Mayor's International Business program mean that it's possible to start a tech business and get early traction.
 
Industry disruption
In our group we have Prop-tech companies (UnderTheDoormat), Health-tech (Emoquo, Vida and Harley Therapy), Education-tech (BridgeU) and Fin-tech (Zenkai). The convergence of technology and major industries in London means that technology is enabling fundamental and real industry disruption.
Global and diverse talent
London's global outlook, experience and workforce mean start-ups with international aspirations can find success here. The businesses on the Female Founders Trade Mission all have inclusive and gender-equal teams as a given – diversity of experience supports global success.
Bootstrapping mentality
The investment community is starting to wake up to London and British businesses are taking more investment dollars than any other European country by a mile. However, most companies aren't funded at a Series A level in the very early years and investors often want to see proven traction before handing over cash. Silicon Valley's investors, in contrast, back a team and an aspiration.
Successful UK entrepreneurs are poised for growth, having achieved so much with very little with a bootstrapping attitude, grit and perseverance. If British investors could learn from Silicon Valley's aspirational investment approach, there'd be no shortage of UK companies that could be the next unicorn.
Ambition, openness and optimism
After the Female Founders Trade Mission, I've returned to London with renewed ambition, an openness to help my fellow Founders and the belief that if we can combine the insatiable optimism of Silicon Valley with all the great things we have in London, we will likely have several unicorns amongst the amazing women I had the honour to spend the week with.
This trip has enabled me to build a bridge between London and Silicon Valley. I've found potential angel investors, developed partnerships with people who will use UnderTheDoormat and I'm planning to expand my company to the US more quickly than I had originally planned.
When we met with Julie Hanna, former Global Entrepreneurship Advisor for Obama, she said, "If we weren't entrepreneurs, we would all be activists" – and every one of us have come back to London with this energy and with the vision to take our businesses to new heights.
If each of us gives back in the way the entrepreneurs we met on this mission offered to do for us, the impact we can have on our businesses, the jobs we will all create and on the future entrepreneurs we can inspire at home will be incredible.