International Visit to Chicago & New York Blog
Damian Hamp-Adams, CEO of Rocketseed, runs us through the whirlwind of events that took place on day 5 of the mission
American Psycho Monday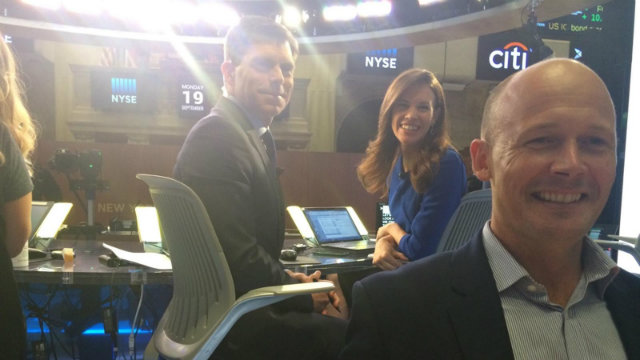 We all have them, they keep us up at night, they whirl around in our minds constantly niggling, creating noise to the point that you have to somehow exorcize them to make them go away. It's the questions you ask yourself as a business leader- 'How can I get access to?'…'How can I find mentorship to navigate this behemoth we are dealing with?'…'What does a strategic partnership look like versus being a preferred vendor?'
This programme, trip and amazing cohort of like-minded individuals have helped me quieten down the noise and show me the path to answering those questions.
Every day since being here from the minute breakfast starts and the caffeine kicks in to the last glass of wine in the evening, these CEO's, founders and  programme operators are buzzing with dialogue, discussing their tribes and sharing their experiences. The knowledge transfer is like an  adrenalin hit as you have another 'aha' moment. How many more could there be on this trip? MANY!
We are surrounded daily by entrepreneurs that have successfully exited businesses 3 and 4 times over and they really do care and share any experience they feel will help you. From Enterprise Jungle and YOYO Wallet to fresh cool start up's like Takumi scaling at 30% a month-they are here rubbing shoulders and brainstorming with us on a daily basis. It is a sight to behold and maybe Bertrand Russel was right when he said 'The only thing that will redeem mankind is cooperation'   
Ok, wipe the tears and calm down the goose bumps!
So the 'Monday' jam was the dream come true, it literally rocked! Kicked off by starting at WeWork NYC we had a morning of hard-core networking and chatting with the press (Thank you Fortune 500-from Rocketseed, your plug was huge!) and importantly mentoring.
Not every day do you get to hear from the likes of Adam Neumann (founder WeWork), Sarah Wood (Unruly) and Kathryn Parsons (Decoded). To top it all off the Mayor of London was there introducing the Tech Cohort! Tiny selfie opportunity presented itself which naturally had to be taken!
The afternoon came and it was time for the charging bull, the cowering bear and American Psycho references – The New York Stock Exchange closing bell ceremony! Ask my wife what's the first thing I do when I get home at night (apart from check-in on her and the kids' day of course) is flick on CNBC for the 'closing bell' daily show. So I know how this goes…or at least I thought I did! We were hosted by none other than Thomas W. Farley (President of the NYSE…wait for it 40 years old! Winning) At the same time, Sadiq Khan (you know he is by now ) arrives and hosts a private photo session with the cohort and answers some pertinent questions about London's support for budding tech co's.
As if all of this wasn't enough, it was time for 'the floor' – The Mecca of trading. The atmosphere is literally electric, names like Twitter, Dell Technologies & GE flashing around you. Yet more inspiration came from the ant farm of billions of dollars' worth of trades. I keep harping on about 'as if this wasn't enough'- I also met with and spoke to the team at CNBC Closing Bell, Kelly Evans…She knows her stuff! The pic says it all!
All of this is about inspiration, cooperation and giving members of the cohort a helping hand. I know with absolute certainty that every single member of this trip will have a different outlook on their businesses and will have increased the equity value of their networks tremendously.
#LondonIsOpen for business and so is the US. For Rocketseed bridging the gap between our two markets has become a lot clearer.
This whirlwind of a week would not have been possible without the most amazing support of The Mayor of London, the team at London & Partners and London Chambers. If you have the chance to and get onto the next round of cohorts, do everything you can to do it, it will supercharge your business!