International Visit to Europe: Berlin
14 fantastic companies will be showcasing #LondonisOpen for collaboration with Berlin
London is open to talent, business, innovation and collaboration with Berlin, Germany and the rest of the world.
Berlin and London share a common interest in technology, entrepreneurship and innovation. Both cities are attracting great minds and there is a growing opportunity for us to share ideas and collaborate. This can only help our talented London companies to do more business in this great city, including the technology companies joining the mission such as EarlyMetrics, Obelisk Support, Pivigo, Rocketseed, Slido and WiredScore.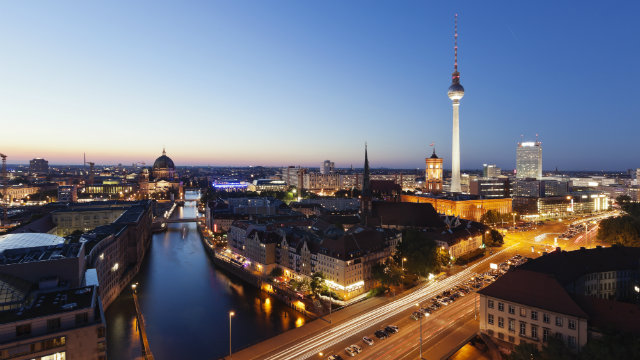 London is world leading in life sciences with outstanding research centres, a rich research ecosystem, globally recognised universities and hospitals and access to fantastic talent.
Over 1,000 life sciences companies, from large multinationals such as GSK, to SMEs such as Cell Medica, are operating in London. Since 2011, £731m of venture capital has been invested into life sciences companies in London.
London stands shoulder to shoulder with other innovation clusters in terms of collaboration, tech transfer and management of intellectual property, providing an infrastructure which allows the conversion of the brightest ideas from academia into viable – and investable – businesses such as those on this mission, including Baby2Body, Deontics, Diabetology, Doctor Care Anywhere, Fundamental VR, Live Better With, Medical Realities and Stepjockey. As part of the partnership between London and Berlin, the trade mission to Berlin has been organised with close collaboration between London and Partners, the Mayor's International Business Programme, and Berlin Partner for Business and Technology. We are committed to working together in the future, helping innovators from both cities to expand their activities internationally.
See the full list of companies joining the Berlin mission leg below: