International Visit to Europe: Day 1
Kim Nilsson, CEO of Pivigo, shares her experiences of the mission so far
On the trade mission trail: 24 hours in Berlin
I knew the trade mission with the Mayor's International Business Programme "Go To Grow" would be hectic, but what an amazing first 24 hours it has been. We all arrived yesterday and were welcomed duly at a dinner in a typical German "brauhaus", or brewery. During the dinner, I already got to know several of the 15 start-ups in tech and healthcare sectors on the trip.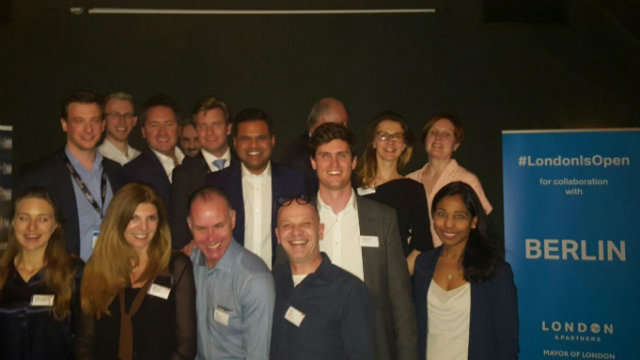 There is an awe-inspiring amount of innovation in these business, and it is both humbling and inspirational to be part of this group.
Today, we started with a presentation from Berlin & Partners, the equivalent of London & Partners in Berlin, on the start-up ecosystem here. What stood out for me was the explanation that Berlin is not a "finished city". It is in fact in many ways a very young city, still trying to find its feet and its culture. Whatever the final article, it seems it will be a start-up culture, given the amount of start-up activity going on.
After a very fancy lunch with the two Deputy Mayors of Berlin and London at City Hall, we then attended the flagship event at WeWork Sony Center, with two brilliant panel debates on health tech and general tech, followed by more networking.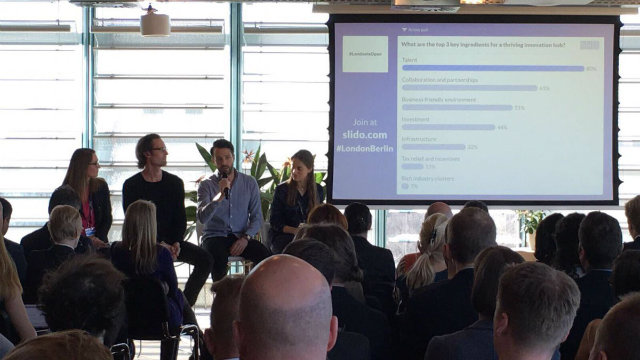 From the polls held from the audience, it was interesting to see that the vast majority of the audience ranked "Access to talent" as the most important factor for a successful ecosystem. Talent is important! In London, we currently have excellent access to talent. Let us hope it stays that way.
Finally, to wrap up the evening, KPMG hosted a party and networking session at Soho House. What a fantastic way to end the day! Each start-up got to do an elevator pitch on stage, spurring each other on for excitement and passion. It was great to see, and lead to even more focused and useful networking.
The main learning I take from the day is that Berlin is clearly "one to watch" in the start-up scene. Lots of activity, lots of energy, and lots of incentives to do more and to do it better. The other key message today was #LondonIsOpen. Open for business, open for talent, and open for collaboration. I was especially heartened by the many positive words around collaboration between London and Berlin, and I hope that we at Pivigo will be able to do business here very soon.
Thank you to MIBP, London & Partners and KPMG for a wonderful first day of the trade mission.
About Pivigo
Pivigo is a data science marketplace and training provider. Pivigo supports businesses in their efforts to gain value from their data, by giving them access to a large community of vetted freelance data scientists. Pivigo also runs Europe's largest data science training programme S2DS, where analytical MSc's and PhD's prepare for careers in data science. Pivigo's clients include Barclays, Royal Mail, M&S and British Gas, as well as many SME's and start-ups.
For more information, see www.pivigo.com and @PivigoHub
Meet the other companies attending the Berlin leg of the mission >>