Meet the Mentor: Max Kantelia
Key advice on expanding to Asia for ambitious scale-ups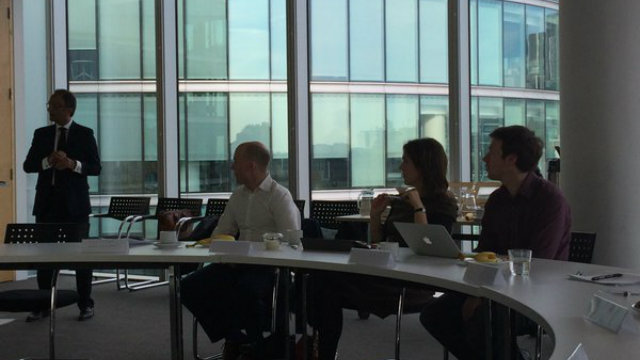 Max Kantelia is a financial services entrepreneur with 25 years' experience of building professional services and technology firms in Europe, the US and Asia. Born in Africa and a British passport holder, with an Italian sounding name, Max describes himself as a "Global Londoner".  In fact, he is now based in Singapore, following a move in 2010. 
"Singapore is an entrepreneur's dream.  Setting up companies, accessing finance and getting advice is very straight forward and the government is the most proactive I've seen in terms of helping entrepreneurship."
An engineer by background, he was part of the London Business School Enterprise 100 programme and has been a contributor to INSEAD's MBA Entrepreneurship Programme.  Max's current portfolio of investments includes businesses based in Singapore, Oxford and New York City. 
His key advice for scale-ups looking to expand to Asia can be found below:
Asia is not the United States of Asia
During his many years working in Asia, Max has seen many companies attempt to impose their own culture on Asia. 
"I see a lot of people failing in places like Singapore because they see Asia as one single market."
Businesses really need to understand the political, regulatory and business environment for each country. "I work in the financial services world where regulation has become a very, very big topic.  I've seen businesses destroyed by one regulatory policy change."
In order to fully understand the regulatory landscape, he recommends that businesses speak directly to the regulators.
Never skimp on market research
When first entering the Asian market, Max recommends that companies select a strategic location, (typically Singapore or Hong Kong) build that out and then look at expanding into other parts of Asia. 
The decision around which country or city companies should base their office needs to be market-research led.
"You need to understand whether your business is going to be able to capture enough market share. If you can't answer that question, don't base your business in that location."
Don't be the tourist entrepreneur
In order to succeed in building your team in Asia, you need to create a seamless culture.  It's not good enough to simply hire locally and to set them tasks from London.
"I had a conversation with a Singapore team who, within a few months of being hired by a London-based company, had all resigned. When I sat down with them, it became clear that they felt like they were in a satellite – like they had returned to colonial times."
Another consequence of treating Asia as a satellite is that it allows Asia-based employees to fall into a pattern of working passively, rather than pro-actively.
"The workforce is very hard-working in Singapore.  People will work from 7am to 10pm but they're used to being directed from London or the US.  Being creative and being pro-active doesn't come naturally."
Max recommends bringing people from Singapore or Hong Kong to London for six months at a time to enable them to feel integrated into the rest of the business and to experience the business culture overseas.
Asia is relationship and trust driven
"I am very sceptical of business plans for Asia that show revenue generated in the first three to six months."
Max knows that Asia is a relationship-driven market and, while he concedes that it's very easy to get people to meet you in Singapore or Hong Kong, he also explains that businesses are likely to encounter the "false-yes", whereby they will be promised something during the meeting that never materialises.  For this reason Max spent three years building relationships in Singapore before moving his base location.
"I took my family to Singapore every Christmas, every Easter, every summer and I worked on building relationships.  You can't microwave those things – they take time."
He explains that people do business in Asia with people they trust, which is very different to doing business elsewhere in the world. If scale-ups are looking to send people to Asia to set up the business, they need to be patient and excel at building relationships.
"You need to take a long-haul view and show commitment by basing a senior executive in Asia."
With many thanks to our mentor, Max Kantelia, Chairman, Aeriandi.