Meet the Team: Padric
What I learned about international expansion in my first six months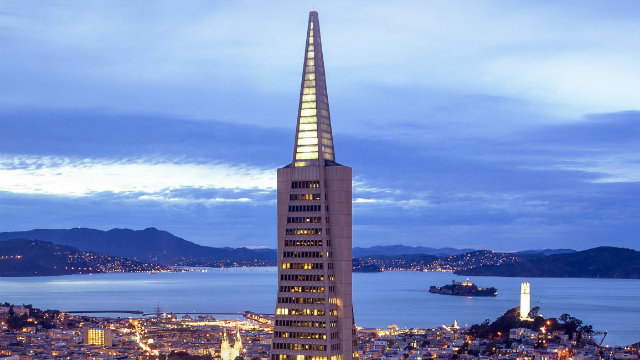 Six months ago, I started a new role at London & Partners as the U.S. Manager for the London Mayor's International Business Programme. My job is to advise and support high-growth London-based companies to explore international expansion in the U.S., Canada and Mexico. In my new role, I am a jack-of-all-trades, an international strategist, a cheerleader and evangelist, and a dot connector. My 100% focus is on the success of my clients- London's top companies in tech, life sciences and urban infrastructure.
I've worked with dozens of British companies in various stages of overseas growth- from early market research through to international office expansion. Here, I'd like to share some lessons I learned along the way. Going forward, I'll share stories from the companies I'm working with, dig into more detail about best practice, talk with experts from the US and the UK, and provide tips and pointers to accelerate international growth into North America. Feel free to comment, ask questions or get in touch!
Are you export ready?
Not every company is prepared for the stress and rigor of international expansion. Making your investment stick requires building a new network, nurturing contacts, generating new business leads, making decisions, and troubleshooting- all outside your home market. That's why we work to identify companies with the team in place and the finance available to dedicate toward international growth.
Companies should have a strong domestic base upon which they can build. They should have management buy-in for the long haul (see Commit, Commit, Commit below). They should have a solid business plan for each new market. They should seek product-market fit or tweak their business model. They should understand trade compliance, tariffs, regulations, intellectual property laws, and other legal considerations before doing business in a different country. If your company is not export-ready, don't spin your wheels on international expansion.
Do you really know the market?
The United States is roughly 2.5x the size of Western Europe. In geographic terms, the UK is slightly smaller than the state of Oregon, which is just one of 50 separate U.S. states. Understanding the vastness of the American continent is essential for planning your expansion. While the East Coast of the U.S. provides a 5-hour time difference with London, the West Coast is fully 8 hours behind, which means you'll find yourself on evening calls with West Coast clients due to the limited overlap of workdays. Depending on your strategy, an East Coast entry point might be more manageable.
The population of the U.S. is roughly 320 million, or 5x the size of the United Kingdom. For many companies, this means exponential growth if you can crack the market, but it is important that this be managed growth as well. A bad customer experience can impact your company's nascent reputation, so this must be carefully avoided. Growing too fast can present new challenges, especially if your sales team or fulfilment isn't prepared.
It's important to understand the U.S. economy and distribution of economic assets. The Northeast Corridor, which runs from Boston to New York to Washington DC, is the most populous and interconnected part of the country, and it accounts for 20% of U.S. GDP. The New York City metro region produces over 10% of national GDP. Many British companies find success by establishing a sales & marketing / commercial office in this region as an early outpost, and then building additional presence thereafter. California is another strong option. Silicon Valley is the clear global leader in technology development, venture capital investment, and scaling startup businesses. And Los Angeles is the second largest urban cluster in the country, with a population of nearly 4 million. That said, I strongly recommend that companies explore other cities as well. Atlanta, Miami, Chicago, Houston, Austin, Denver, Portland, Phoenix- all have industry strengths and advantages that should be considered. In some places, British employers can be a big fish in a small pond to attract talent, or they can benefit from local and state economic development incentives.
Commit, commit, commit
Regardless of where you choose to locate your U.S. business, you simply must commit time, attention and resource to making it a success. It isn't enough to visit a city once and hope to close deals; plan a follow up visit to continue discussions / negotiations, sign agreements, reschedule missed meetings, and establish new connections. Depending on the industry, the sales cycle can be long in the best of circumstances, so regular follow up is needed to accelerate this. It's important to remember Hofstadter's Law: "It always takes longer than you expect, even when you take into account Hofstadter's Law." Finding the right first hire is just the first step in building out a strong team and business pipeline in a new market. Get your frequent flier membership ready, because you'll be traveling a lot! Note: particularly if your company receives American financial investment, there may be a strong expectation for you or other senior management to relocate to the United States.
More on this and other lessons learned in Part 2. Coming soon!
Are you interested in breaking into North America?  Check out our upcoming missions and events here >>