Meet the Team: Padric Part 2
This week, I'm digging a little deeper into other considerations when companies grow in the U.S.
We Speak Different Languages
While it may seem obvious, it's important to remember that American English and British English can be very different. It's not enough to remove the U's and replace the S's with Z's on your website. (But please do that too!) You'll also need to understand nuances in tone and conversational approach. I often tell clients to be "uncomfortably bold" in their sales pitch when presenting to Americans. Don't just describe your achievements- sell them! It's simply not enough to be humble, passive or self-deprecating in the U.S. market. How you talk about your company can project confidence and reassure potential customers or investors. Also, practice makes perfect. The more you travel in the U.S., the more familiar you will become with American humour, the language of American sales, and the subtle differences in cultural and conversation. Don't be afraid to ask for feedback or a second opinion from a trusted adviser, or even from your clients themselves.
The U.S. is not a Piggy Bank
It is true that the United States is the global capital of venture capital. In Q4 of 2016, U.S. VC-backed companies raised $12.7 billion across 1,744 deals. The San Francisco Bay Area, New York City, and Boston are the top three metro regions for investment, ranked by volume of deal flow and value in dollars. However, this doesn't guarantee you will be able to raise a round in the United States. American investors are often sold on vision, but they will require local market traction, too. Many will want to see a U.S. office, and some will even require relocation of your senior team. My recommendation is to build a presence and gain momentum in the market before asking investors to open their wallets. This will provide a vastly more compelling story, and increase your chances of getting a VC's attention.
There are also regional differences in risk appetite. If VC appetite is a spectrum, the UK is relatively more conservative (risk-adverse) and Silicon Valley is bolder (risk-friendly). In the UK, investors will want to see a track record and demonstrable return. In the Valley, you'll need a clear and ambitious vision of the future to stand out. New York is somewhere in between. Like with language, as you travel and meet with potential investors, you will start to see subtle differences that can have a big impact on your success. What is most important is that you find the right investor who can help you grow and scale up by using their networks and experience, so do your research before fundraising.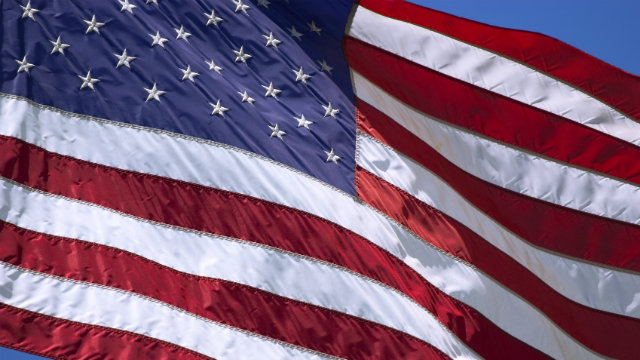 Who Buys? Who Uses? Who Pays?
Part of my job is to challenge existing presumptions, and part of that involves stress-testing business models. Often, your company's successful business model in the UK isn't 100% replicable in other markets- it will require reconsideration and adaptation. There are three fundamental questions that can be applied to every business: (1) Who buys your product? Who is the decision maker that pulls the trigger on a purchase? This is the person you should be marketing to. (2) Who uses your product? Especially in enterprise sales, this is not always the person who buys it. Users need a good product experience and customer support, and they can be an excellent source of feedback to continue improving or localising your offering. And (3) Who pays for it? In some industries- notably healthcare- the payer is separate from both the decision maker and the user. You'll need to understand all three pieces and get buy-in from each in order to make the model work.
Rally The Willing / Use Your Resources
While being a Founder can be lonely, you're not at all alone in the journey! Don't forget to use your network to your advantage and leverage the resources at your disposal. My advice is to start with what you know. Mine your existing clients for foreign contacts, trace the company back to its HQ, and ask for an introduction. Also, ask your investors if they have valuable contacts within their network, or if they can refer you to a colleague or friend with experience in your target market. 

There are two key public resources to help you scale up as well. First, the Mayor's International Business Programme. We provide valuable advice and support for British companies looking to sell into new markets, and we feed through live business leads to help grow your pipeline—for free! We are also able to introduce you to local UK Department for International Trade (DIT) contacts who work in your target market. DIT is targeted on winning international business deals for British companies, so they will be helpful ally in your search for international clients.
Finally, remember that no single individual, organisation or programme will have all the answers. You'll need a collection of people and resources to support your overseas growth. If you're reading this, you're an email away from contacting me, the U.S. Manager of the Mayor's International Business Programme. I am always happy to help British entrepreneurs and companies to accelerate their growth in North America. You can see me as your local eyes and ears, or an extra pair of hands to help you. All you need to do is ask for what you need.