Case Study: Precious Cells
A trade mission to the US results in new business for this life sciences company
Precious Cells is a stem cell and regenerative medicine company, storing stem cells for private individuals and also through exclusive contract partnerships with NHS Trusts. It also has a number of cell manufacturing contracts with international medical and pharmaceuticals corporations.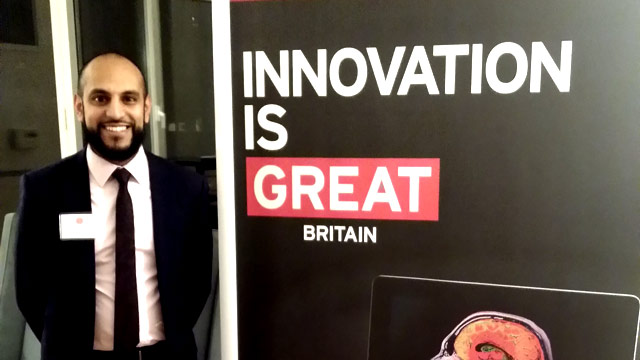 "This is a globally scaleable business," says founder and CEO Dr Husein Salem.
The company already has partners and distributors in 14 countries, principally in eastern Europe and the Middle East. The main focus for its corporate expansion lies in the USA. "It is the largest healthcare consumer market in the world but it is also massively complicated because of the different state laws," says Dr Salem.
To learn more, Precious Cells went on the Mayor of London's trade mission to New York and Boston. "We wanted to make connections and to get our market entry strategy right," Dr Salem explains. The trade mission certainly delivered on those objectives.
As a result of contacts made on the trade mission, Precious Cells met and appointed a financial advisory partner to help with future investment rounds as well as to plan and execute the company's acquisition strategy in the US. Two acquisition targets have already been identified.
The trade mission also delivered new business. Precious Cells won a cell manufacturing contract from a US corporation, which Dr Salem estimates will be worth up to £4m over a three-year period.
In addition, discussions about two potential Joint Ventures also came about as a result of the trade mission.
"We gained exposure to some large pharmaceutical companies and could share our experiences with other growth companies. The whole experience really helped the focus of our business. We hope to go on a trade mission to Singapore and Hong Kong in 2016."