Series B Stories: Yoyo Wallet
Mobile payments firm, Yoyo Wallet, raises £12m in a B-series funding round.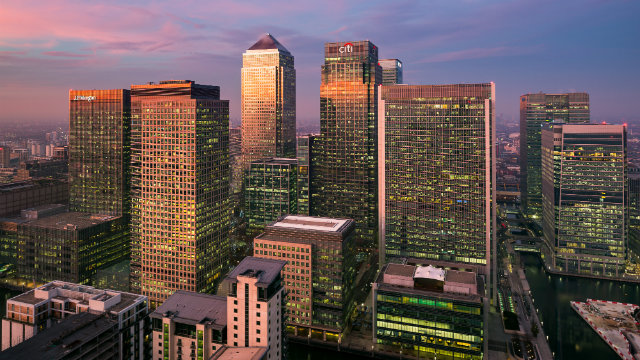 Yoyo Wallet's mission is to transform the retailer-customer relationship. Its mobile wallet combines secure mobile payments, automated loyalty and digital receipt collection.
With the Yoyo app, customers get a mobile payments and rewards experience in one, collecting points, stamps and vouchers as they spend. Transactions give retailers valuable basket data, with which they can analyse customer preferences and behaviour, and create more personalised loyalty and marketing campaigns.
Initially bootstrapped, Yoyo Wallet launched in 2013 to universities in the UK and Ireland, as well as several corporate clients, including Hilton and JP Morgan. The firm then secured two seed rounds, totalling around £2 million, from incubator Touchstone Innovations. An A-round worth £6 million followed, led by Touchstone.
Co-founder Alain Falys takes up the story: "The A-round allowed us to really invest in the product, and give more focus to the loyalty data side of the business."
The next 18 months saw impressive growth, he continues. Yoyo went from 20 university clients to 70-plus; from a few dozen corporate accounts to over 200; and from a small high-street presence, to partnerships with the likes of Planet Organic, Harris + Hoole, and Caffè Nero. "We're proud to say the app processed its 10 millionth purchase in March 2017."
Revenues grew significantly as a result, providing the firm with the sustainable income to justify going for a B-series.
Opportunities knock
A start-up usually has to put in enormous amounts of groundwork to find B-round funders. But in this case, the investors found Yoyo Wallet – not once, but twice.
As the firm was researching potential B-round investors, German retail and wholesale giant Metro Group made an approach.
"Yoyo's aim was always to expand beyond student and corporate environments to the high street," says Alain. "Metro Group saw that our solution could have a meaningful impact on a wide spectrum of retail businesses."
After high-level due diligence, Metro Group made a headline offer. And that's when renowned fund manager Neil Woodford CBE came knocking.
Woodford joined a Metro-led, £12 million B-series funding round. Touchstone Innovations and some of the firm's early angel investors remained involved.
Going for growth
Yoyo Wallet now has the finance to invest in further product development. To accelerate innovation and maintain its market-leading position, the company is hiring software engineering talent.
The series B funds will also be ploughed into sales and marketing, as it's "strategically paramount" to increase the firm's footprint in the retail sector.
International growth is on the agenda too. To date, foreign expansion has followed the international footprint of Yoyo Wallet's customers and investors. But now the firm is putting out feelers in multiple territories: Germany, Poland, Ireland, Singapore, Japan and the US.
The firm has already joined a trade mission to the US as part of the Mayor's International Business Programme, and Alain is excited about the potential growth that could come through the programme's global network. "For us, the value of programme is in that network," he says.
Choosing your moment
A B-round makes sense for start-ups once they've a degree of revenue traction and a proven business model, says Alain.
"The unit economics need to make sense," he explains. "It won't be enough to demonstrate user growth; investors will want to see monetisation of that user base.
"You'll also have to convince them that your business is special. And the only way to do that is to get in front of them and tell them your story."