Routes to Market: Advice from KPMG
New market entries require crystal clear focus, clearly defined goals and well executed strategies
Trying to take your business or brand into a new market or territory can be difficult, so getting help and advice wherever you can is often critical and that support can come from lots of different sources.
To explore a new market, it is generally best to enter step-by-step: identifying the market that is right for your expansion is only the first step.  Finding a local partner who is engaged and passionate about your business and well networked can help in moving your expansion plans along quickly, but due diligence is essential here. It's important that any partner is not only credible, but financially stable too.  For many scale-up businesses, a credible partner can offer a gateway into a new market without having to have a physical office or presence in that new location. They can also be invaluable when dealing with issues such as hiring local staff or consultants, or just helping to smooth out cultural nuances.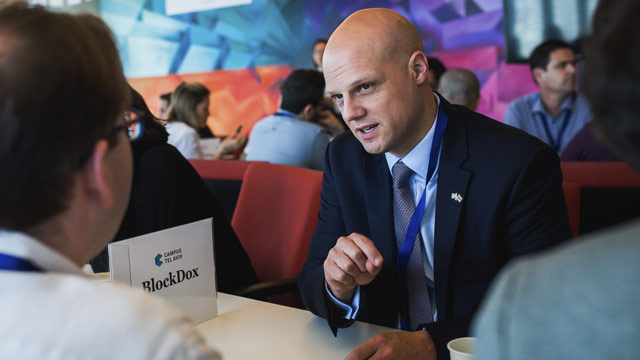 However, even after having found your perfect partner, it's never a good idea to hand over your entire expansion strategy to local operators. You have to be prepared for you – or one of your management team - to get on a plane regularly and oversee things face to face.  Nearly all foreign expansion will require either you or a member of your management team to spend at least a short duration at the new base.  This is important to oversee the setting up of the new operation and the links back to the HQ.  Expanding overseas successfully demands senior time or you risk failure.
Once established, it is then key to ensure ongoing oversight by suitably senior staff.  Expanding into China and India is clearly attractive, but spreading senior staff too thinly across the globe can also have a detrimental impact on the business as a whole.  Setting up new operations closer to home can often be easier – simply because the travel time is reduced.  It's hard to drive your business on a plane!
It's also vital to consider and minimise the impact on your staff.  Employees who are required to work overseas, can often face a wealth of issues and regulations, covering tax, social security, and immigration, together with having to deal with a different culture and, not least, the upheaval of relocation.
Areas that need to be addressed if you are planning to send any of your UK team abroad for a short or long term period will include:
Obtaining the correct immigration/working visas
Tax and Social Security Withholding – just 1 day working in a country may trigger a reporting obligation in some cases
Completing applications to remain in home country social security and claiming exemption from host social security if necessary
Claiming any relevant exemptions under a treaty
Where applicable claiming credit for relevant foreign taxes under treaties and or domestic country rules
Dealing with any tax filings that are necessary in the foreign country
Determining the correct tax treatment of allowances and expenses whilst working abroad from both the home and host country perspective
Understanding the effect on pension entitlements
Determining the employee's residence status in both the host and home country.
Understanding whether the employer is creating a taxable presence in the foreign country and dealing with any consequential obligations.
Sending staff abroad comes with inherent risks and it is easy to trigger unexpected tax liabilities, but with robust attention these can be reduced.  HMRC has recognised that this is a major area of complexity where errors can occur and is increasingly focusing its attention on employers with internationally mobile employees. Getting the operational structure right from the outset can make a substantial difference to the success or otherwise of an investment in a growth market. Seeking local and home country advice upfront rather than assuming it will be "business as usual" will help.
Another key point to remember is that when employees move abroad they can be daunted by the tax obligations in the host country.  Businesses need to consider what assistance they will provide their key employees and make sure it is all in place as the assignment begins.
Those who want to establish or expand business, particularly in the emerging markets must study the markets and competitive landscape before drawing up their overseas strategy. Identifying and/or designing distribution channels and customer networks is critical. Identifying the less developed economic regions and harnessing their potential could be a winning strategy. The potential of these markets can be used to help businesses with their growth agenda only through crystal clear focus, clearly defined goals and well executed strategies.
Good questions to help check strategies abroad
What market entry strategy has the highest probability of success?
What is the competition on location?
What infrastructure and work conditions does the country have?
Where are the interesting markets?
Is the social environment of a specific location attractive enough for successful work assignments?
How can the political and legal uncertainties be managed?
What are the fiscal consequences of the investment?
How will the production locations / businesses abroad be controlled and monitored efficiently?
What protection exists for intellectual property?