Routes to Market: Advice from PA Consulting
PA Consulting Group established a formal presence in 2008 with the UAE the headquarters for their MENA operation. This article explains their learnings and provides advice for businesses looking to expand to the UAE.
PA has been operating in the Gulf region for over 30 years, successfully delivering more than 150 projects in 13 Middle Eastern countries, across sectors including healthcare, financial services, transport, energy, government, defence and security, education and manufacturing.
Since its formation in 1971, the UAE has undergone a period of rapid and wide ranging economic and social development and is considered the regional hub for business in the Middle East and beyond. Oil and gas revenue, supported by the growth of global finance have enabled the diversification of the UAE's economy with Dubai at the forefront of that transformation.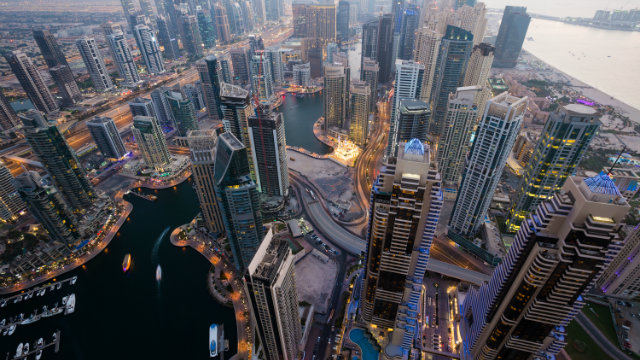 The UAE presents significant market strengths:
Strategic geographical location.
Entry route to other GCC countries.
No taxation on personal income and capital gains.
English is widely spoken and accepted as the language of business.
World Bank Ease of Doing Business Ranking 26th worldwide out of a total of 185 countries.
The UAE has a diverse and multi-cultural society with almost 85% of the UAE population expatriates. The UAE is regarded as relatively liberal within the region and provides schools, cultural centres and restaurants catering for international audiences.
The national culture revolves around the religion of Islam, although other religions are also respected and churches and temples can be found alongside mosques. The Islamic dress code is not compulsory. Most UAE national (Emiratis) males wear a kandura, an ankle length white shirt and most Emirati women wear an abaya, a black flowing over garment covering most of the body. Expats are able to dress freely although are asked to dress modestly especially during Ramadan.
Awareness of the local culture and customs is also important with an obvious example being Ramadan when official working hours are reduced but the opportunities to build business contacts and relationships significantly increase as meetings while breaking the fast are more commonplace.
Cultural awareness and building relationships are the cornerstones of successful business in MENA. Establishing a network of relationships and contacts is the key to operating a successful business across the GCC. English is widely spoken throughout the country. Although it's common for written correspondence to be in English, Arabic is often preferred within some public sector organisations. Face-to-face meetings are preferred.
The UAE presents significant opportunities:
The UAE offers major business opportunities in the Middle East with the following priority sectors identified by the federal government;
Security
Education
Healthcare
Energy
Travel and tourism
Financial and Professional services
Transport and logistics services
Construction
How can PA help your business succeed in the UAE and wider MENA region?
Working with organisations such as Etihad; Emirates; Qatar Rail; Cleveland Clinic Abu Dhabi; Qatar Ministry of Health and Ministry of Interior; KSA Ministry of Foreign Affairs and Ministry of Interior; Crown Prince Court Abu Dhabi; UAE National Archives; The Queen Rania Foundation; Riyadh Chamber of Commerce; and Qatar Foundation, PA proves that their combined expertise in consulting, technology and innovation enables clients across a range of sectors to thrive.