Touch Surgery
This Islington-based company is as sharp as any scalpel. With more than 800,000 downloads and a constantly growing library of procedures, their simulation app for surgeons is now used by over 200,000 surgeons in every country on earth.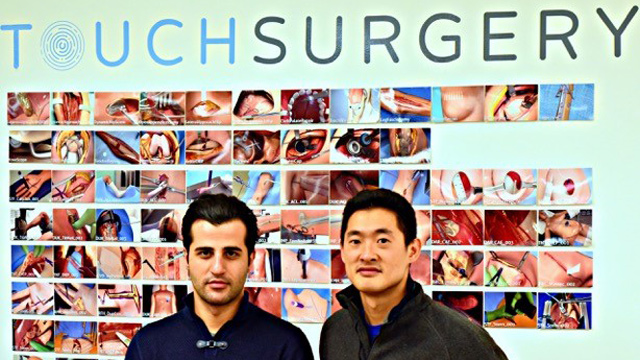 The company won the 2015 Founders Forum Smart Nation Rising Star award for its free iOS and Android app's surgical simulations, which are improving the quality and accessibility of surgical training. It's been described as "an innovative learning tool that…can help surgeons at all levels of their careers" and as "an exciting platform for surgeons to share their experiences of challenging operations and to rehearse and learn new techniques."
Already being used in leading US hospitals, Touch Surgery is officially the largest community of surgeons practising and rehearsing virtual surgery and it plans on becoming the leading surgical learning tool across all platforms.
For more information please visit www.touchsurgery.com