Mentors
Expert help and advice from those who have experienced it first hand
The programme will match you with our network of mentors, all of whom are experienced entrepreneurs with first-hand knowledge and expertise in your chosen markets to provide: 
Support on specific questions relating to your international business plans
Introductions to trusted advisers and valuable networks
Where appropriate, introductions to investors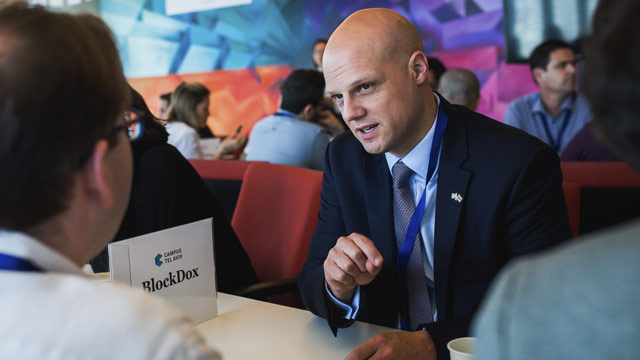 "I'm really excited to be part of the Mayor's International Business Programme as a mentor. Having been part of establishing and growing businesses in London, New York and San Francisco, I know how challenging it can be figuring out the road ahead and I leant on informal mentors on many occasions for help. I hope I can use my experiences to help someone taking a similar journey."
Rhodri Thomas, Swiftkey
The programme will give you access to a wealth of expert advice from our programme partners. They can provide guidance on practical issues including commercial, legal, banking and accounting assistance.
Some of the best advice and insight comes from other entrepreneurs. To that end, the programme will connect you with your fellow programme members to enable you to learn from the up-to-the-minute experience of other fast-growth, internationally-minded businesses.
Mark Charkin (San Francisco, USA)

Advisor & Seed Investor

Christophe Garnier (NYC, USA)

Managing Director

Spark Labs

Phil Gillman (NYC, USA)

Co-Founder & CEO

Siberia

Nilesh Gopali (Mumbai, India)

Country Head, India

cloudBuy

Jeff Moore (London, UK)

Founder & CEO

Curileum Discovery

Richard Muirhead (London, UK)

Co-Founder and Chairman

Firestartr

Kathryn Parsons (London, UK)

Founder & Co-CEO

Decoded

Rhodri Thomas (London, UK)

VP Business Development

Swiftkey

Alexander Trewby (London, UK)

Product Manager Android Wear

Google

Rahul Vohra (San Francisco, USA)

Founder & CEO

Superhuman

Carl Witton (Singapore)

APAC CEO & Partner

Workbook

Sarah Wood (London, UK)

Co-Founder & Co-CEO

Unruly

Andrew Zarick (NYC, USA)

CEO & Founder

Digital DUMBO