Workshops & Trade Missions
High-profile, targeted opportunities to learn and network
There are many opportunities to learn and network at the series of events run by the programme. Here in London, you'll be able to attend monthly workshops to help you navigate the nuances of doing business in overseas markets and meet like-minded peers who are facing similar business challenges.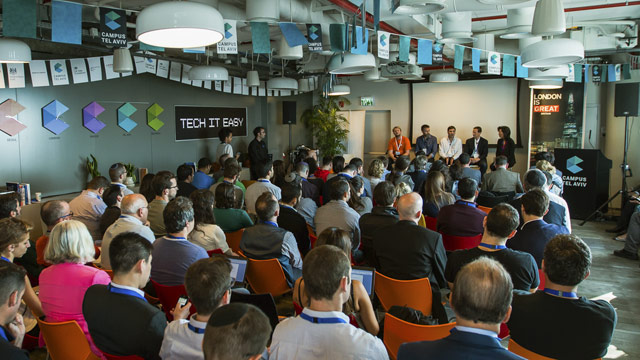 Overseas, you will have the opportunity to join high-profile, targeted trade missions. These will be sector focused and are only open to high-growth companies.
A trade mission opens many doors all in the same, short period of time. They are brilliant ways to evaluate a market first-hand and make personal contacts:
"All the people that we had been chasing for months were all right there - and we were able to prepare fully for each meeting. We look forward and will most definitely be going on other trade missions in the future."
Zairah Khurshid, Head of Marketing, Proversity
As a mission under the banner of the Mayor of London, you gain credibility and access at a senior-level:
"It was a really useful trip. It helped enormously that the Mayor was present, opening doors under the banner of the programme that would have otherwise been impossible to access." 
Alastair Paterson, CEO & Co-Founder, Digital Shadows